Nketoana upgrades water treatment works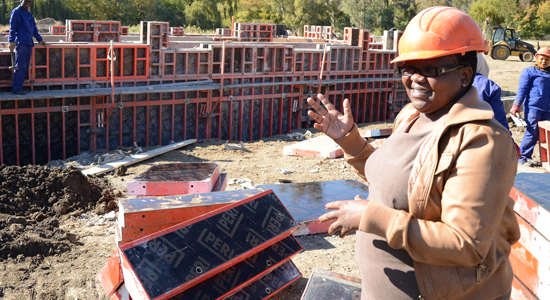 The Nketoana Local Municipality in the Eastern Free State has resumed the upgrading of water treatment works in Reitz, Petrus Steyn and Lindley.
The R7.1-million project,  which started in January this year, is scheduled to be completed by the end of October this year.
Nketoana Local Municipality executive mayor, Matsukulu Molapisi, said the current water treatment works in Reitz, with a15ML storage per day can no longer cope with the increasing demand of water needed a day.
He said the treatment works is been upgraded with 2ML to increase it to 17ML a day.
"The Water Treatment Works at Reitz is being upgraded in order to meet the increase in demand of the towns of Reitz, Petrus Steyn and Lindley. The project is part of a long term intervention to ensure availability of water for the towns with severe water shortages in Nketoana Local Municipality," said Molapisi.
The project has created jobs for nine unemployed local youth.
"I am happy with the progress and the speed of the construction on site. With this pace, I believe that the target date to complete the project will be met. In terms of job creation, the numbers of employees on site is expected to increase by end of this month as concrete works increases," said Molapisi.
She added that out of the R7.1-million budget allocated for the project, R1 049-million has been spent to date.
"We have realised that in order to avoid a situation where our people experience water crisis in the future, we need to work hard today and make sure that whatever we do now will last for more years to come. We already have small challenges of water capacity due to increase in the population. From time-to-time we will experience water shortage challenges."